AC System Not Cooling
When your ac system is not cooling, you may ask, "Why doesn't my AC system keep my house cold?" This is a very common question. "Why is my air conditioning not keeping my house cool enough?"
"At night it seems to do okay but in the daytime it just runs all day."
When an AC system does not keep the house cold enough, one of two reasons are usually to blame. The first reason is that the system is possibly in need of repair. Something is actually broken or worn out in your AC unit and needs to be replaced. For this type of air conditioning repair, fixing the problem will also get your house to a cooler temperature.
The other possible reason for your AC system not cooling is that, as the home ages and the insulation disintegrates, the system just can't keep pace like it used to. In other words, the insulation no longer holds in cold air the way it used to, small cracks in the home leak air, etc.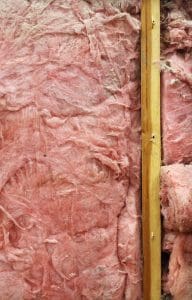 What to do Next When Your AC Unit is Not Cooling Efficiently
Some people won't notice this happening because it usually is not an all at once deal. It begins to happen gradually. When you begin to notice that your system can no longer keep up, two of the things you can do include better insulating your home or having your AC unit replaced with a newer, higher capacity model. For more advice when your home is not cooling sufficiently, call us at (682)214-4822.
If you want to find out what system would work best for your situation, the air conditioning expert at Texas Discount Air will take a thorough evaluation of your home and perform a load calculation. This load calculation will help determine if your system is putting out the consistent cooling and heating capacities it was designed for.
We happily service Saginaw, Fort Worth, Keller, Southlake, Watauga, North Richland Hills, Roanoke, Euless, Irving, Dfw and Mid-Cities areas. We can come to your home and thoroughly evaluate your AC system, home, and load calculation.
After we do a load calculation, we will determine the best strategy to keep your house cool. Then, we will present you with options for achieving that goal. What is a Load Calculation?
For more information on an AC system that is not cooling sufficiently, call us at (682)214-4822.