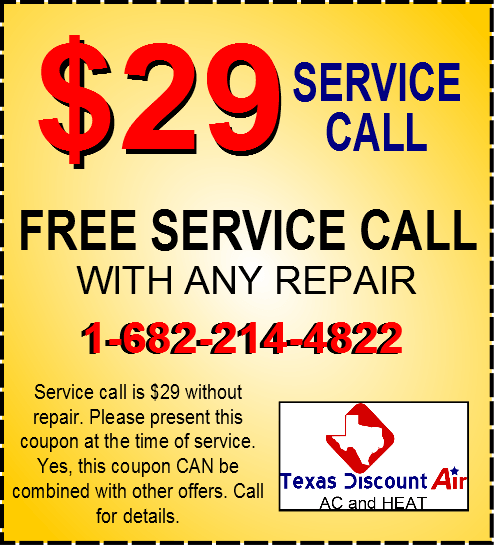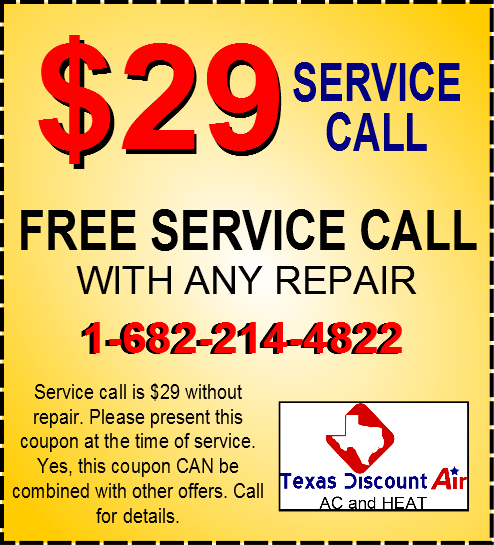 And... the $29 Service Call fee is WAIVED when you do hire us to do the repair.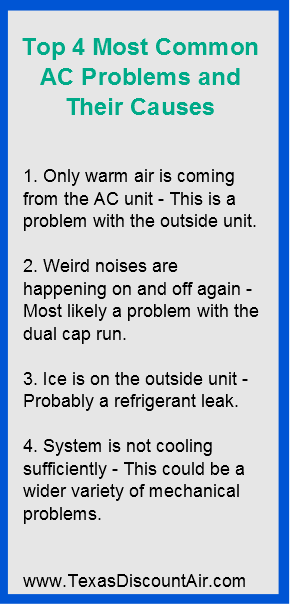 We charge $29 for all service calls. What does this price include?
ALL of the following is INCLUDED for only $29:
1. DIAGNOSE the problem you are having with your Air or Heating equipment. (We do not charge any diagnostic fees.)
2. Perform a complete SAFETY CHECK of your furnace (during winter, and when requested during summer).
3. Check for loose wires or thermostat problems.
4. Check your Refrigerant  levels (during summer, and when requested during winter).
5. Check your breakers associated with the HVAC equipment.
6. Prepare an exact price quote based on the needed repair and share any recommendations we have.
(682) 214-4822 * Fast, Same Day Service
On our side, this price includes:
The gas and car insurance to drive to your house.
The hourly rate of our technician.
The parts needed to stock the truck for quick repairs.
The wear and tear on the vehicle.
Comprehensive liability insurance.
The advertising to get our wonderful customers.
All Federal, State and city taxes to be who we are and do what we do.